Best Western Coupons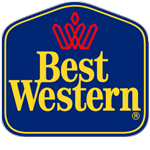 Founded in 1946, Best Western Hotels has continued a tradition of providing customers with an inexpensive, but quality place to stay for over sixty years. The recent oil spill scare of the Gulf has hurt many companies in the area, but Best Western has not waned in offering realistic pricing for stays in the Florida Area. Unlike more expensive hotels which have seen damage to their bottom line because of the recession, and the oil spill, Best Western has seen double digit growth monthly. More and more people are coming to realize the value inherit to Best Western Accommodations. Join the movement toward value minded reservations and reap the benefits during your vacation when you have extra money in your wallet for tickets, rentals, and meals.
In Florida alone, Best Western Hotels has 98 locations. Nine of which are only a short drive from Walt Disney World in Orlando. Vacationers can stay that the Lakeside, Lake Buena Vista Resort, International Drive, Orlando Gateway, Orlando West, Universal Inn, Airport Inn and Suites, Orlando East Inn and Suites, or the Mt. Vernon Inn Best Western Hotels. All of which offer extremely competitive pricing among hotels of their high caliber in Orlando, while often being the cheapest or just above the cheapest depending upon the date and location. If you want even more value, and don't mind a short drive, you can even reserve rooms at six slightly further hotels which also give great positions if you decide to visit one of Florida's beautiful beaches. Best Western is in the perfect places, and offering the perfect prices to make your vacation in Florida the best it possibly can be.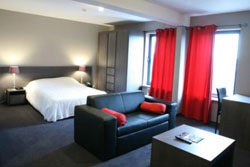 The American Automobile Association and Canadian Automobile Association both gave North American Best Western Hotels a score of ninety-five percent and over one thousand properties on the Continent received three diamond ratings! If you're a motorcycle enthusiast, and looking for a friendly place to lodge during an extended trip across the country, along the coast, or an impromptu course, Best Western should already be a familiar name for you, but if you haven't heard yet, Best Western supports a partnership with Harley-Davidson which improves your status at hotels by offering extra benefits and amenities for bikers of all types. Even if you don't ride a two-wheel engine, you can enjoy the free high-speed internet all guests of the Best Western Hotels receive in North America meaning every Best Western Property in the United States, Canada, and the Caribbean have access to Best Western's High-Speed Internet.
On top of the Free High-Speed Internet at Best Western Hotels in North America, guests are guaranteed several other standard amenities including free local phone calls and long distance access, hot breakfast, data port connections in all guest rooms, ironing boards, hair dryers, choice of smoking or non-smoking rooms, complimentary toiletries, bottled water, photo-copies, clocks, in-room music, options for king-sized beds, and oversized shampoo in bathrooms. Using a Discount Best Western Coupon is never a bad choice. Depending on your particular location, you can also partake in an assortment of bonus amenities and events ranging from pools, hot tubs, saunas, and gyms to outdoor barbeque and holiday celebrations. If that weren't enough, depending on your choice of airline, you can also get direct shuttling to and from the airport at no extra cost because of partnerships with assorted airlines such as Air Canada, Alaska, China Southern, Continental, Lan Chile, and more.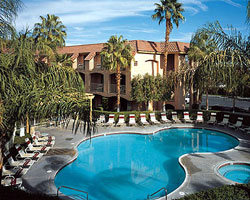 Rewards for repeated use of Best Western give incentive for past guests to return to a Best Western Hotel by offering discounted rooms, bonus point percentages, extra amenities, and automatic entry into sweepstakes and contests hosted by the franchise. Using a Best Western Coupon code today, you can get the best rate for vacation rest possible! Best Western is proud to offer multilingual reservation options for anyone more comfortable speaking their native language. This attention to the customer base has proved successful for the purported mid-scale hotel and credited for part of their recent success while other hotel chains may lose out on potential first-time and future returning guests.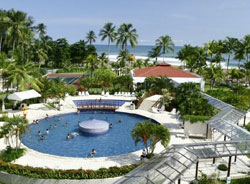 The Best Western Universal Inn in Orlando is right across the street from Universal Studios and easily accessed by Interstate 4. It is also very nearby other Orlando Attractions such as the Holy Land Experience. While staying that Universal Inn, you will notice bilingual staff, a service-oriented customer service outlook, and close proximity to an assortment of local groceries and vacation retailers. At this hotel in particular, guests can be placed in any of the 70 newly renovated guest rooms, with the option of reserving a Garden Room instead which comfortably sleeps as many as six people and has a minor kitchen. The minor kitchen consists of a microwave and refrigerator should you want to pick up or save food you get while in town.
At the Best Western Airport Inn and Suites, guests enjoy all the standard amenities available at all United State Best Western Hotels as well as cable stallite television, microwave, and refrigerator. The property also has a pool and complimentary airport shuttle which will ferry passengers directly to and from the hotel and airport. If you have an early day planned at any of the Orlando Attractions and Theme Parks, you can arrange for a Wake-up so that you won't miss anything by being late.